Technical Project Manager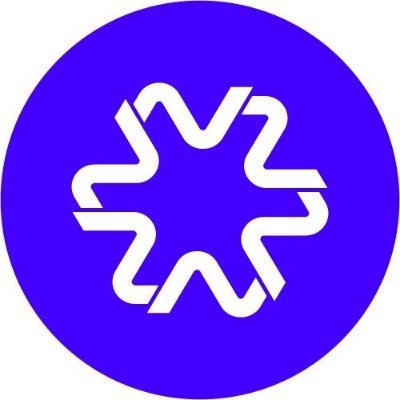 Nova
Administration, Software Engineering, Product, Quality Assurance · Full-time, Contractor
England, UK · France · Tunisia · Remote
Posted on Friday, October 14, 2022
Who are we? We are a driven, passionate team fuelled by the desire to give access to the financial system & bring financial freedom to billions across the globe through De-Fi, the financial system of the future.We are on a mission to make the financial system accessible to everyone, enabling experts to easily share their knowledge with novices and get rewarded for it. We are on a journey to simplifying investing and take the emotion out of it through rule based automation.
What do we do? Nova Finance is an innovative non-custodial asset management protocol built on Solana. We let crypto natives create portfolios with over 30 assets, program trading strategies and generate yield. Their creations can then be shared to their friends, family and wider networks and others can easily join these portfolios.Our automation is the first of its kind and we are at the very forefront of crypto innovation in this area. We are proud of what we are building and the team we have grown so far.
What are we looking for? We are looking for someone to support and help organise and co-ordinate our development team. As with most developers they love building and fixing rather than planning and reporting and we need some additional capacity to support our brilliant CTO to critically appraise our development and testing roadmaps. We have bold and ambitious goals and we need someone with a bias to action and a focus on execution to ensure we are on track to meet our development timelines.
Responsibilities: ●  Create delivery roadmaps for product and feature releases and maintain a healthy and prioritised backlog of work ●  Allocate and prioritise work across the development team, cloud team and research team ●  Track interdependencies and dependencies between teams and ensure these are managedappropriately ●  Ensure that products and features are released on time and to the pre-agreed specification ●  Detect risks and delays as quickly as possible and bring these to the attention of theCo-Founder and COO so appropriate mitigations can be put in place ●  Helps to removes barriers for team members to achieve their tasks and goals
●  Identify additional resources needed to ensure timelines are met and bring proposals to the Co-Founder and COO
●  Represent the development team in wider Nova meetings and activities
●  Implement processes to improve the development process
●  Generate status reports and make sure that stakeholders in Nova remain up to date withdevelopment progress and timeline
●  Participate in weekly meetings as required across Nova
●  Host review meetings in each area of the development team. Map out delays, barriers andrisks, share that information with CTO, Co-Founder and COO
●  Make sure that any metrics and task tracking tools are up to date
Requirements for the role:
●  Ability to communicate well in Arabic or French + English
●  A passion for Crypto, previous experience in Crypto would be an asset
●  Strong technical knowledge around development language (ideally Rust) and processes
●  Demonstrated understanding of Project Management processes, strategies and methods and tools
●  Excellent time management and organizational skills and experience establishing guidelinesin these areas for others
●  A motivated self starter, with a strong sense of personal accountability regardingdecision-making and project timelines and deadline
●  Ability to predict challenges and seek to proactively head-off obstacles
●  Strong oral and written communication skills and the ability to present a polished,professional, and diplomatic image to all stakeholders
●  Regular travel to Tunisia (where the team are based) and occasional travel to Edinburgh andLondon
●  Previous project management experience in an innovate and fast moving sector withdevelopment teams is a requirement