Project Manager Web3 (Remote)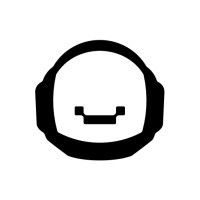 Aldrin
Job Functions:
Other Engineering, Operations
Employment Types:
Full-time
About Aldrin Labs
There is a steep learning curve when it comes to crypto. Only once overcome will we have mass adoption. Aldrin Labs aims to debunk the belief that decentralized finance is inherently complex and separate from centralized finance. We will amend the frustratingly poor user experience and fragmentation that millions of crypto natives and newcomers face. We will seamlessly merge the centralized and decentralized world.
Aldrin Labs aims to be purposeful. We strive to halve the fifty working years of the average person. This is the mission of Aldrin Labs.
Aldrin Labs has Aldrin DEX and is incubating an innovative crypto wallet and money market. These protocols will integrate with each other to provide easy functionality and purposefully help people achieve financial freedom.
Aldrin Labs is well funded ($8M) and aggressively looking to expand our employee count of 40+.
Aldrin Labs is a fully remote company. We are interested in capturing the best talent, no matter where you live.
The Role
We are looking for a Project Manager to plan and organize projects for the development team as we launch Aldrin Lab´s next-generation Web3 platforms and applications.
You will:
Organize various aspects of the sprint team deliverables including planning and execution
Perform tasks including reading specifications, analyzing documents, creating project plans, determining project timelines within sprint cycles, creating milestones, roadmaps, creating tasks, and setting priorities
Facilitate effective collaboration with team members, stakeholders, and other project managers
Act as the main point of contact for status updates, requirements and priorities.
Maintain a high level of transparency, thorough communication & documentation using tools such as Slack and Notion
Assess situations to determine the importance, urgency, and risks, and make clear decisions that are timely and in the best interests of the organization
Address project conflicts, challenges, and dynamic requirements to keep overall operations running at high performance
Develop a deep understanding of the projects and Aldrin products
Minimum Qualifications:
2+ years experience in a project management/Scrum role
Experience managing technical front/back-end software projects
Deep knowledge of Agile methodology and frameworks like Scrum etc.
High level of organization to manage a remote workforce
Excellent communication both in written and oral formats, with a specific ability to author and communicate project plans and documentation
Strong presenting skills for high-level readouts for senior management
Strong knowledge of project management software i.e. Notion, Google Drive
Nice-to-Have Qualifications:
A passion for decentralized finance, blockchain technology, and/or the future of Web3
Scrum Masters Certification or Project Management Certification is highly desirable i.e. CSM, CAPM or PMP
Benefits:
Remote work in a dynamic, fast-growth Web3 startup
Flexible working hours
Opportunity to work with a diverse, global, and passionate team
Collaboration with leading projects and thought leaders in the crypto space
At Aldrin Labs, we celebrate a truly diverse and inclusive company culture and are committed to equal employment opportunity regardless of race, color, ancestry, religion, sex, national origin, sexual orientation, age, citizenship, marital status, disability, or gender identity.